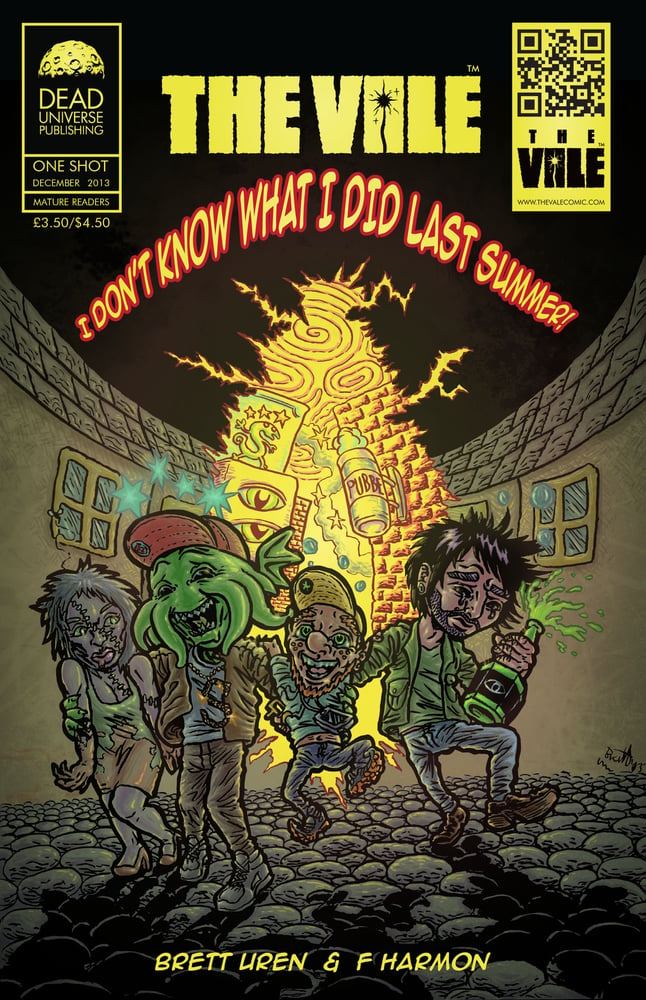 The Vale One-Shot special 'I don't know what I did last summer!'
£

3.50
---
---
12 page mini-comic.
Colour covers, black and white inside pages.
*For Mature Readers*
In the summer before the events of 'The Vale', Jan & Shugg embarked on a debauched journey. One that cemented their friendship. This is the bleary-eyed recollection of those events.
For a friend's stag do in Ireland, the Diuretic Duo must travel to some dark places that aren't in the Emerald Isle's tourist guide. Risking life and liver is how they roll.