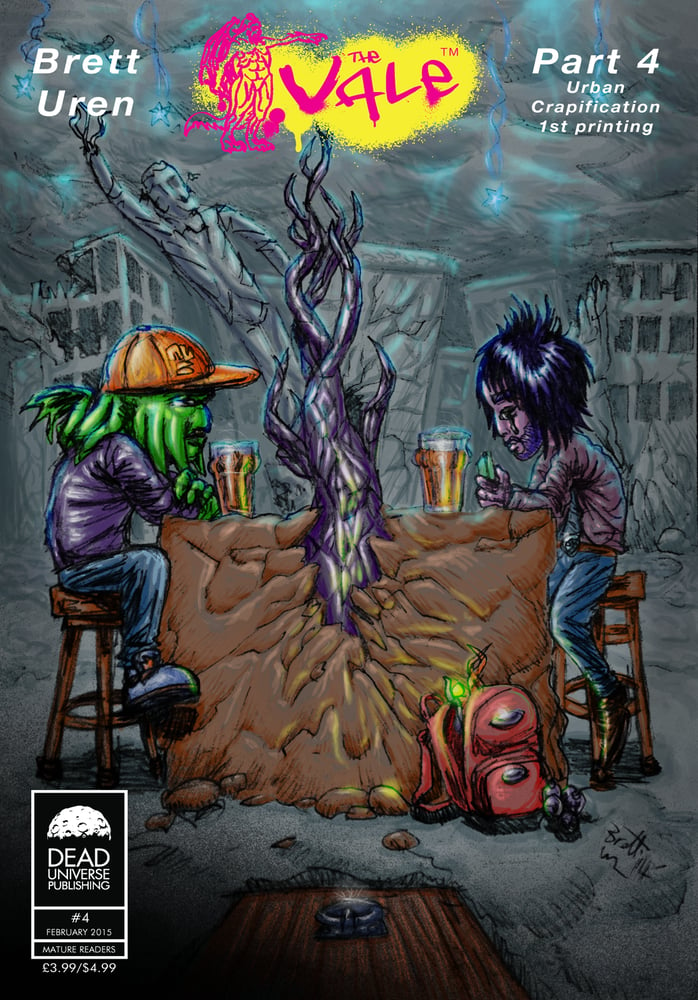 The Vale Issue 4 'Urban Crapification'
£

3.99
---
---
20 page mini comic.
Colour covers, black and white inside.
*For Mature Readers*
Jan & Shugg are on the run, the young sorceror having blown up an Illuminati meeting with magical bombs... In the name of freedom for mankind.
Shugg, unwitting participant in the attack, is understandably
Proper pissed off at his mate.
What would you do, if the friend you trusted turned out
To be as ruthless in their methods as your despotic father?
In the war-scarred wasteland that Dunstable once occupied, Shugg will have to decide who or what his friend has become - while Jan puts the next stage of his plan into action.