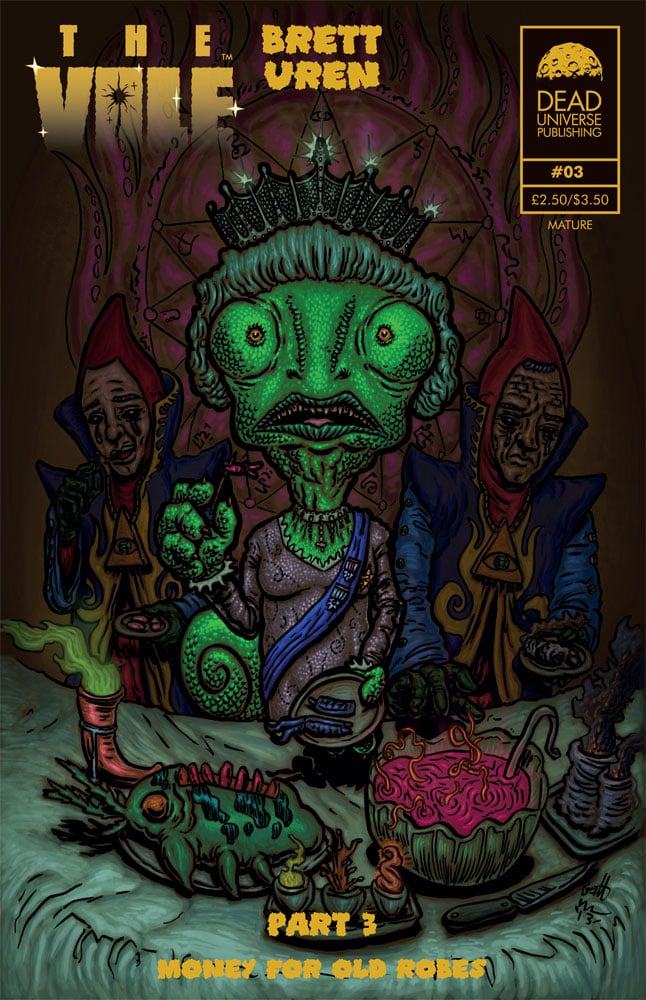 The Vale Issue 3 'Money for old robes'
£

2.50
---
---
12 page mini comic.
Colour covers, black and white inside.
*For Mature Readers*
Buckinghamshire is divided. Wealthy dynasties, seats of government, secret societies & celebrity homes.
Youth unemployment, teenage pregnancy & Costly Coffee outlets.
Jan leaves the grimy spectre of austerity Wycombe, for the gilded ghoul that is Tring.
Tied to banking and investment royalty, the Wrathschild family, Tring may be dangerous, but holds a ghostly tool to aid his revolution.
Shugg Nagratth Jr spoiled Jan's goals to his dad & will have to help his mate avoid being caught... and make up for his drunken slip.
Meanwhile, a malign entity known as 'The Hoodie' goes to Wycombe for shopping and personal advice.